Zodiac Sensing (Dating Guides)
Here are some sensing guides I have prepared to help you decipher the behavior and reactions of a potential date, a family member or a friend .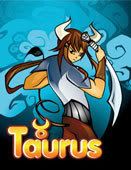 Guy Sensing -an extensive description of how guys belonging to the different signs approach love and behave on a date; as well as their preferences in fashion, food and lifestyle. Also included are the celebrities born under the following sun signs.
Aries Guy – Taurus Guy – Gemini Guy – Cancer Guy – Leo Guy – Virgo Guy – Libra Guy – Scorpio Guy – Sagittarius Guy – Capricorn Guy – Aquarius Guy – Pisces Guy
Girl Sensing – An overview of how girls from the different signs think and act. Also, how they are in love and some celebrities born under the various Sun Signs.
Aries Girl – Taurus Girl – Gemini Girl – Cancer Girl - Leo Girl – Virgo Girl – Libra Girl – Scorpio Girl – Sagittarius Girl – Capricorn Girl – Aquarius Girl – Pisces Girl
Important: If you want more advice on how to create a planetary connection with your 'celestially fated' lover, you'll find Carol Allen's advice useful. Click here to get the insider scoop on how to find out if "Love is in the Stars" for you and that special someone.
I have studied Astrology and observed how people's behaviors vary according to their dates of birth. From their approach to problems to reactions to success, people differ.The astrological (sun) signs give us the ability to sense these differences. The deviants – There are some individuals who were born under a certain sign, yet show the most common traits of the immediate neighboring signs. It's easy to spot the difference, as long as you keep an open mind about the possible deviations a person has under a particular sign.Here's how Astrologycom puts it:
Hardly any people are actually born at the very moment the Sun moves from one sign to the next. Unless you are one of these rare people born right "on the cusp", you will be pretty much one sign or the other, although a person born just before the Sun changes sign will share characteristics of both signs. Remember, the Sun sign reveals the true nature of a person, the essence of his or her character. Getting it right once and for all could turn out to be a major factor in the progress of your life.
The keyword to using these resources is "openness". A closed mind is a dangerous thing, a locked mind more so.
Do you feel that your boyfriend still cares for you but chooses not to get back together for some reason?
Before you throw all those memories out the window and say "he is in love with himself and won't ever return my love", find out about the powerful psychological strategies to make him want to be around you again, even if you caused the break up in the first place! Discover Matt Huston's 'Get Ex-BF Back program' and turn your love life around NOW!