A No-Brainer Guide to Love Letters and Break Up Letters
I've been writing love letters for my friends for years, but this time I found a no-brainer way to do it. I went to this love site to look at a wordpress theme and guess what I found… love letter and break up letter generators!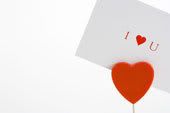 Mushy, cheesy, whatever you call it, it's still a way to produce those love letters with minimum thinking. Though I really couldn't use the letters I produced 'as is' and I had to customize, I had fun using these and here are the three letters I produced using the tools…
I. Woobie's Sample Love Letter produced using the Love Letter Generator
Note: words in red are my originals
:lv:
Dear (Your Lover's Name),
I have waited so long to be able to declare to you my sentiments. I still remember the day we first met. How you make me feel is something that can only be felt, never explained. You see, I have never felt this way before. I am thinking about all the things we've spoken about. We have so much in common.
You invade my thoughts. You can change my mood from sad to happy. I want to spend the rest of my life with you. I will love you forever and for always.
(Your name here)
What a great way to make a guy fall in love.
II. Woobie's Tame Break Up Letter

:sob:
Dear (Your Lover's Name),
I feel very sad to have to write you this letter, and I hope you can forgive me for doing so. I think we both know that our relationship has been over for some time. I have loved every minute of the time we have spent together. I feel bad that it has to be over. You see, the thing is I need some space. Ever since I told you about my cowboy fetish, things haven't been right between us, and you never noticed.
All I can say is that I really hope we can still be friends, and goodbye. We will always have that breakfast by the beach, although now maybe the word "beach" refers to me with a different spelling. I am sorry.
Yours in spirit if not in body,
(Your Name)
(Maybe this letter will make him laugh instead. And, you end up making him fall in love more!)
III. Woobie's Evil Break Up Letter

:gg:
Dear (Your Lover's Name),
I am pleased to be writing you this letter, and I hope you read it and never call me again. Even if you haven't realized it, I know that our relationship is clearly not working for you. I have been so-so for every second of the hours we have spent together. I feel good that I can't tell you this face to face. You see, the thing is, you blew it. Ever since you showed me your true size, I mean colors, things just haven't been the same between us. You know damn well what I'm talking about. All I can say is that I really hope I never see you again, and good luck – you're going to need it.
BTW, you can keep the vibrator and I'm getting the locks changed.
(Your name here)
Note that this is only for those who want to end it. If you want to save your relationship, you should be writing a different kind of letter.
Fun eh? Try it!