Stages of Love: From Fun to Gone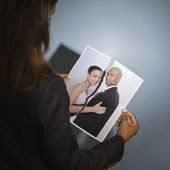 What are the stages of love that couples go through? Read on as I discuss the stages of love from friendship to deep intimacy, to breakups and obsessive behavior.
A fellow gamer and cosplay enthusiast, sylv3rblade asked me via my contact page to talk about break ups, or what I call the dark side of love. Yep, love has a dark side, and among the different stages of love, this stage is the one you don't want to reach.
Of course, it would have been a lot easier to talk about how wonderfully blissful love is, or the many easy ways that romance relationships can bloom in this world. However, anyone who has ever been warmed by love's flame has the tendency to crave it so badly that he or she gets burned in the process. How does a promising romance turn sour? What kind of twisted evolution does the relationship go through so that the people in it feel the need to break loose like criminals who have no way out? Learning how the different "stages of love" evolve and the driving force of that evolution is key to understanding why a break up happens.
How does Love happen?
Love as attraction may happen instantly, as the love-at-first-sight lobbyists proclaim, but a romance and the relationship that follows takes longer to develop. The first among the different stages of love is friendship, or a mutual liking between two people. No one knows where the feeling of instant trust comes from, or that feeling that you've known a person forever.
In the process of the relationship's development, the initial seed of attraction gets nourished and grows into that thing that every one of us dreams of having: True Love.
Listen to this song while you read the rest of this post. This tops my list of the best break up songs ever written.
The Love Gradient
My obvious preference for the color red is not completely baseless. Its gradient from light to deep red to black is the visual representation of the way I define a relationship's stages. People in love reach a particular stage in their relationship and think that the world couldn't be more rosy. Then they dwell on each other so often and so deeply that they become possessive of each other, and worse, they become increasingly unforgiving when one or the other prioritizes other passions.

The most common mistake that lovers make is making their relationship their only world. While undivided attention is wonderful, it has its evils. One is more prone to take everything on a personal level when the only priority is being in the relationship and making other things revolve around it.
Looking at the love gradient, the optimum stage of love to maintain in a relationship is that beautiful place between passion and longing. Among the stages of love, this is the one that is blissful and warm. Wouldn't you want to stay there forever? Here are 2 suggestions on how to stay in that comfortable place throughout the years:
1. Stoke each other's passions – Identify the interests that brought you together and keep on doing them, as a couple. We see tandem bikers and couples that go mountain climbing together. They extend their love for each other to the activities that will ultimately keep them together. Support each other and more importantly, encourage each other to excel in other things.
2. Give each other privacy – Everyone has that dirty little secret that he keeps from everyone, even you. It could be a personality quirk, the inability to express things, or an ambition that's still brewing. As long as it doesn't affect the relationship negatively, let it go. Real understanding means constant and progressive learning about the other person. I wince a bit when I hear the statement "you think you know a person already, then they do something that's totally unexpected." One will never learn everything about another person in a lifetime. Persistent coaxing with the other unwilling to share for now, will only result in resentment.
Sylv3rblade's question was: When to let go? When to give up your current relationship for both party's sake?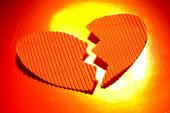 You know you're in a rut relationship when:
You don't grow anymore and the other person doesn't contribute to your development.
He or she has become your world, and you have no room for other things, and
There's a nagging feeling that 'this is just wrong' , but you refuse to let go because of fear to start anew.